One question we get asked about a lot by our customers is how they can use or share their businesses Streetview virtual tour once it's been published to Google Maps.
There are quite a few different ways that your business  Streetview virtual tour and imagery can be accessed and viewed but the necessary code to embed or share your Google Street View imagery can only be found within Google Maps directly.
Currently when linking through to your business Streetview virtual tour and imagery from Google Search you are taken to an image carousel page which provides the user with a choice of images whilst also displaying your virtual tour. When viewing the virtual tour in this way Google automatically add a Vignette at the top and bottom of the panorama viewer.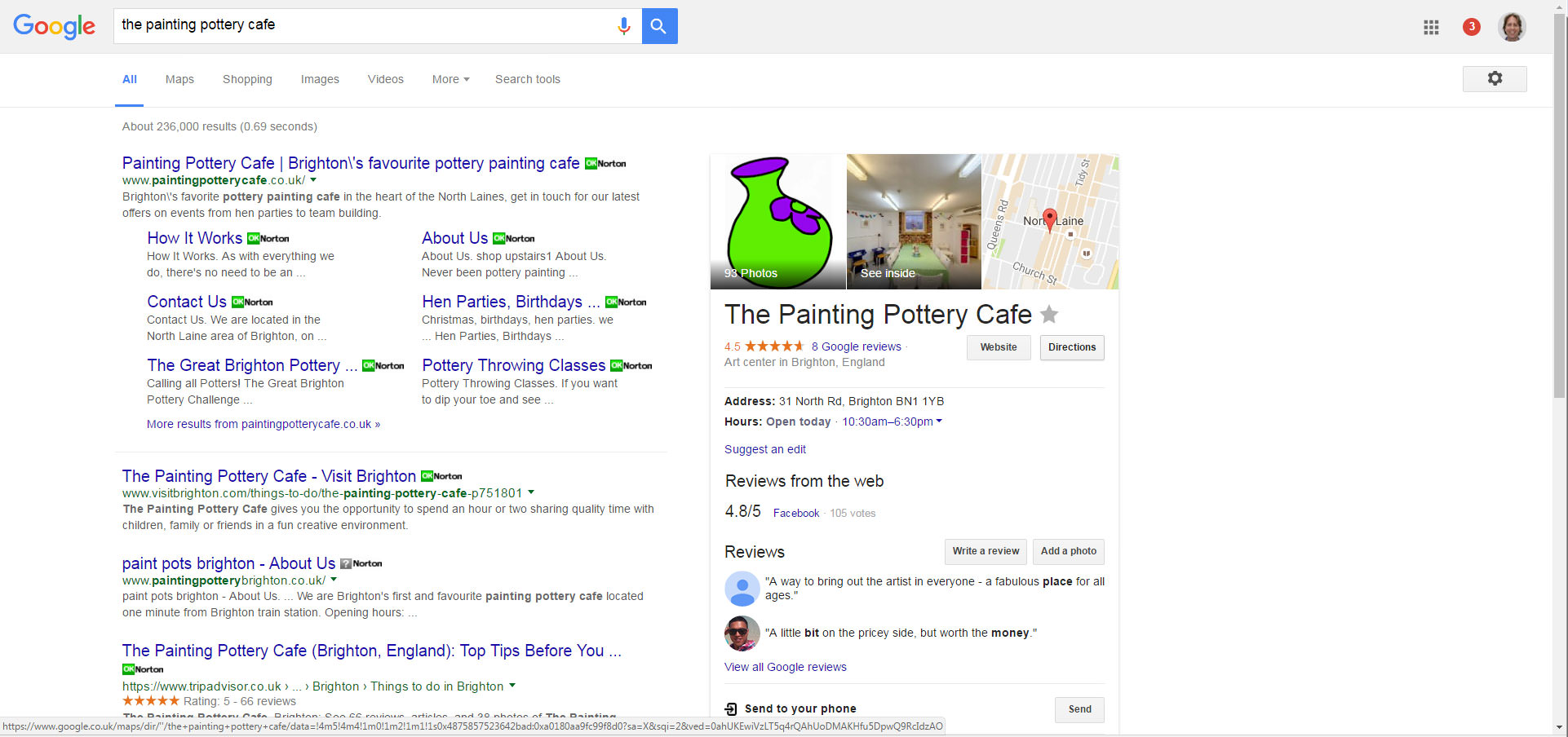 See Inside Link from Google Search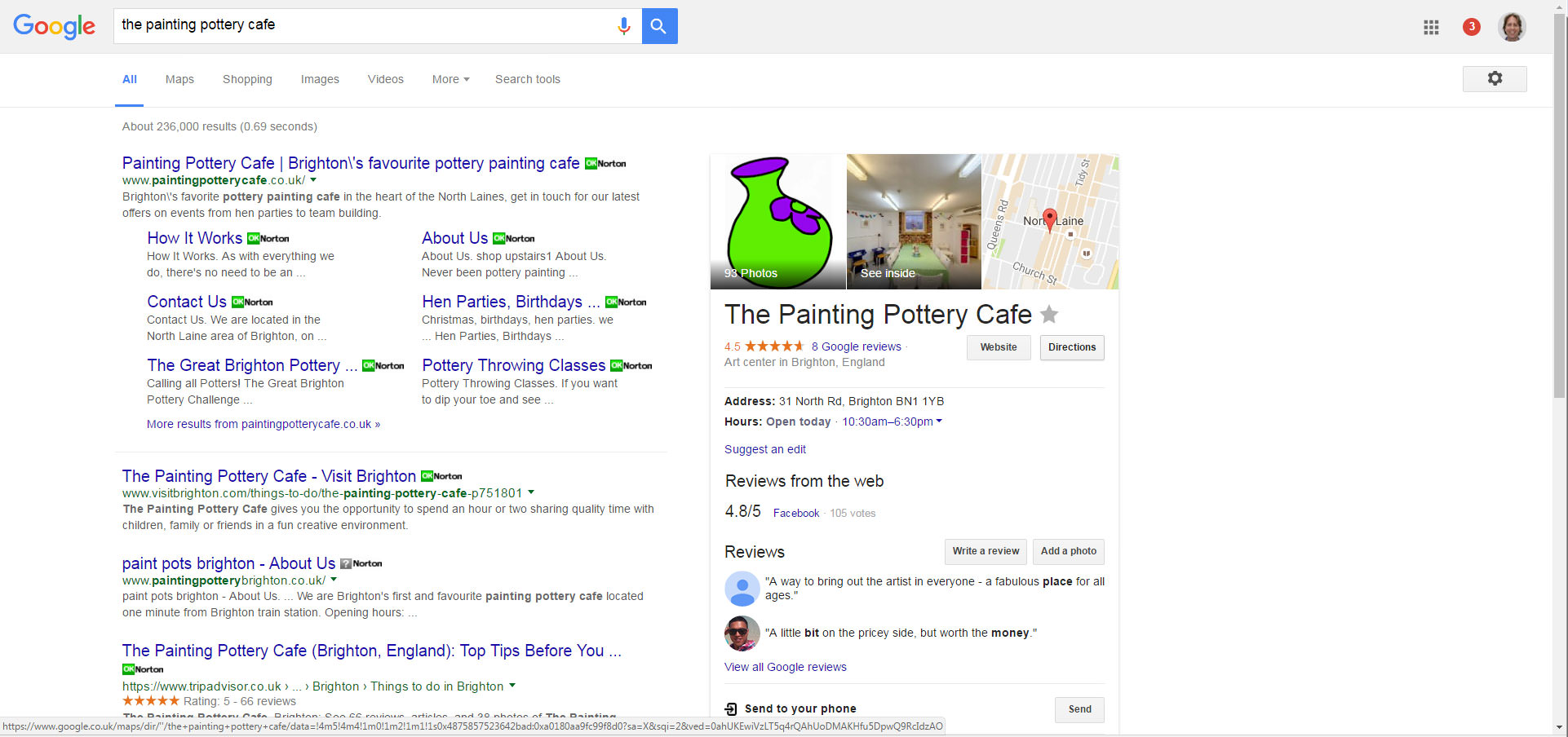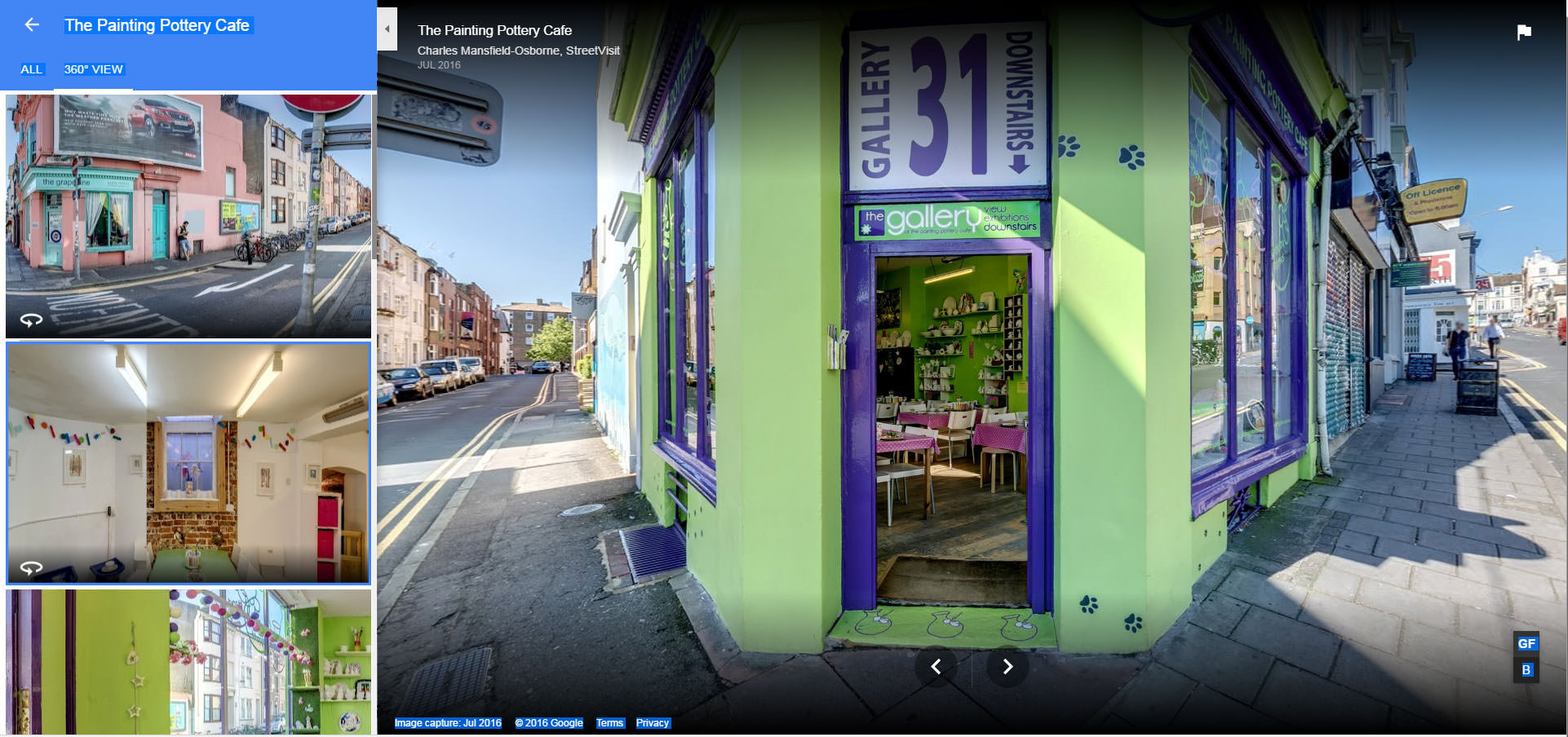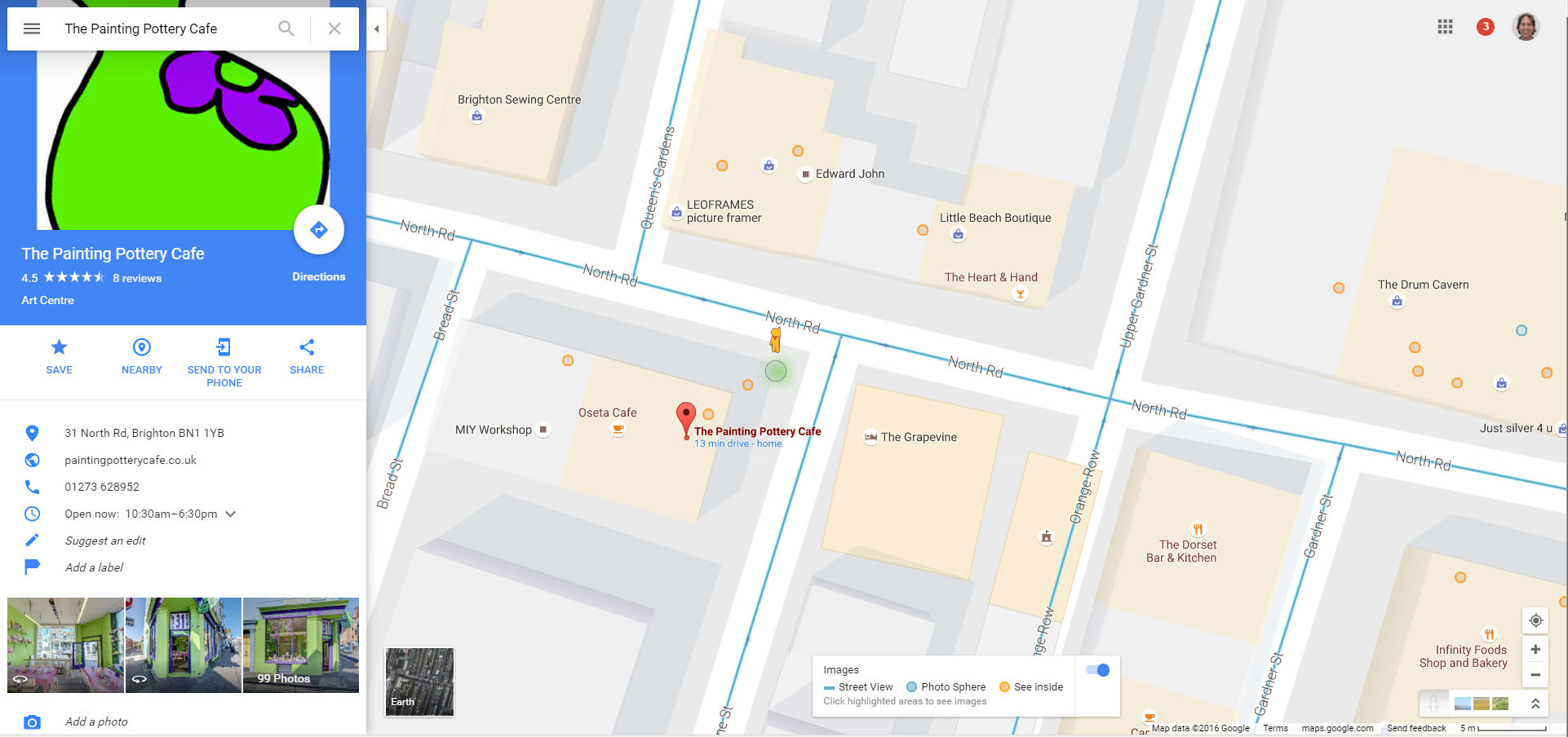 Google Street View Business Virtual Tours are displayed as Orange Dots.
Did you know when you drag the Google Street View Pegman onto Google Maps Orange dots appear to show you where businesses have had Google Street View virtual tours photographed.
Once in Google Maps you can either use the search box to search for you business name or drag the Street View pegman onto the map and look for the orange dots closest to your business.
At StreetVisit we think the best way for you to view your Google Street View Virtual Tour is directly on Google Maps as the vignette effect is removed here.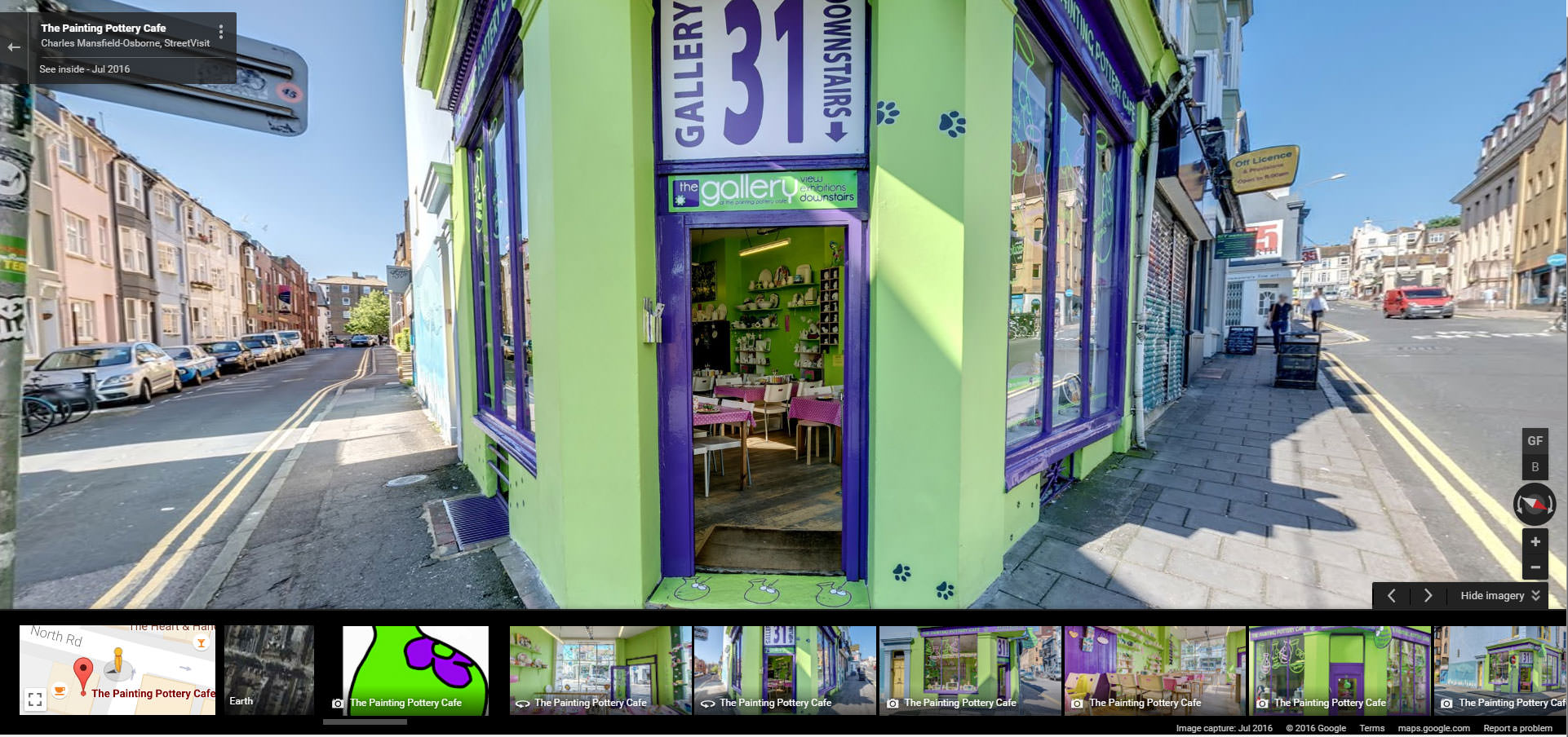 Click here to open the Share and Embed Dialogue Box
Once your businesses Streetview imagery is displayed within the maps window simply find the grey tour name and photographer box in the top left of the window. This box has three little dots in a vertical line, clicking on this opens the embed and sharing options menu but also enable the user to print the screen or report a problem. Once you have the clicked on this button select the 'Share or Embed Image' option. The Sharing and embedding dialogue box should now be open on your screen and should enable you to either copy the link to that scene and view or to embed the image. The default option is to Share the link enabling you to either copy the long URL or to shorten the URL if you require.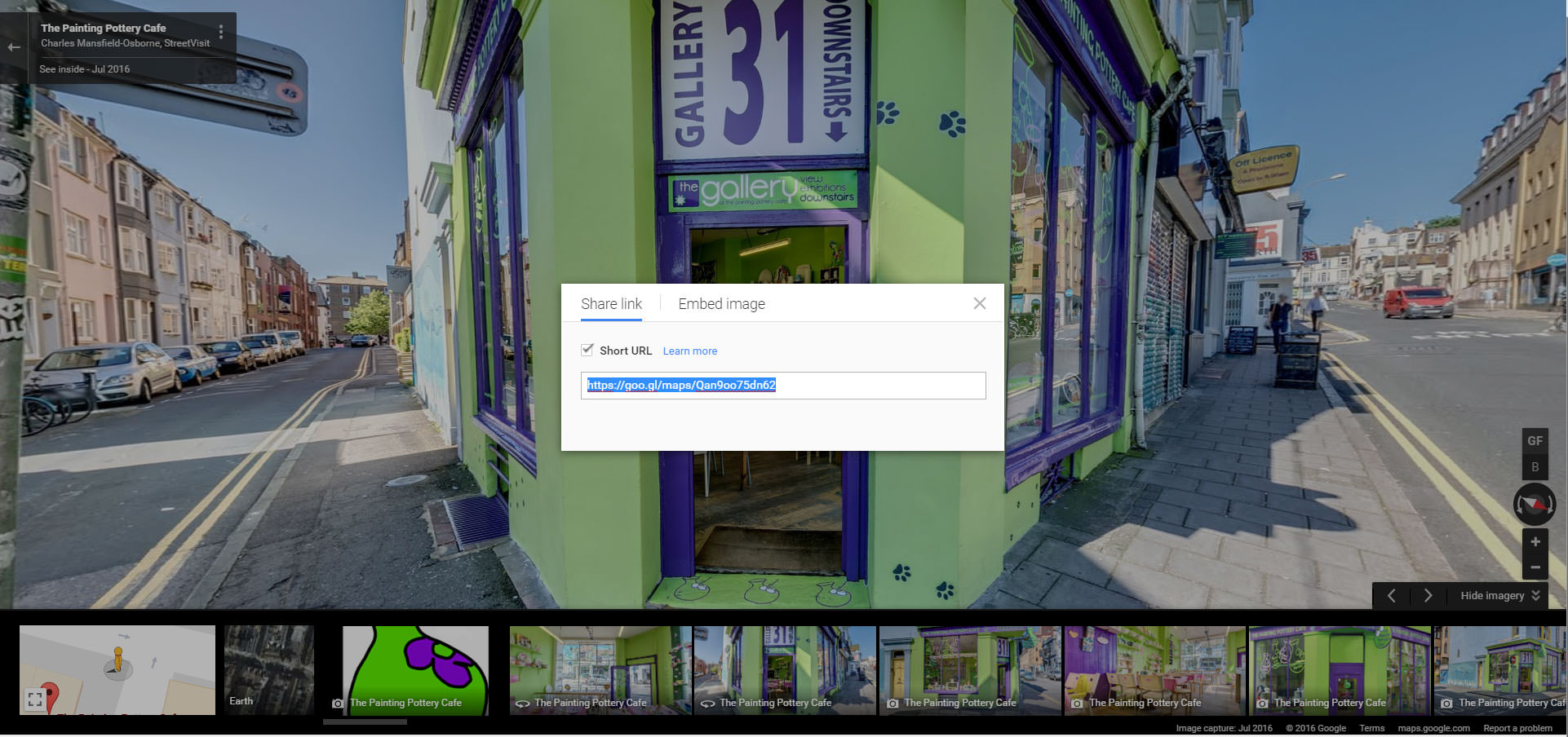 You can shorten the URL here
Select this option if you need the iframe embed code
Clicking on the ' Embed Image' option in the dialogue box will resize the box on your screen and provide you with the iframe embed code required for that Street View scene and view. The size of the iframe viewing window can also be adjusted here to small, medium, large or a custom size.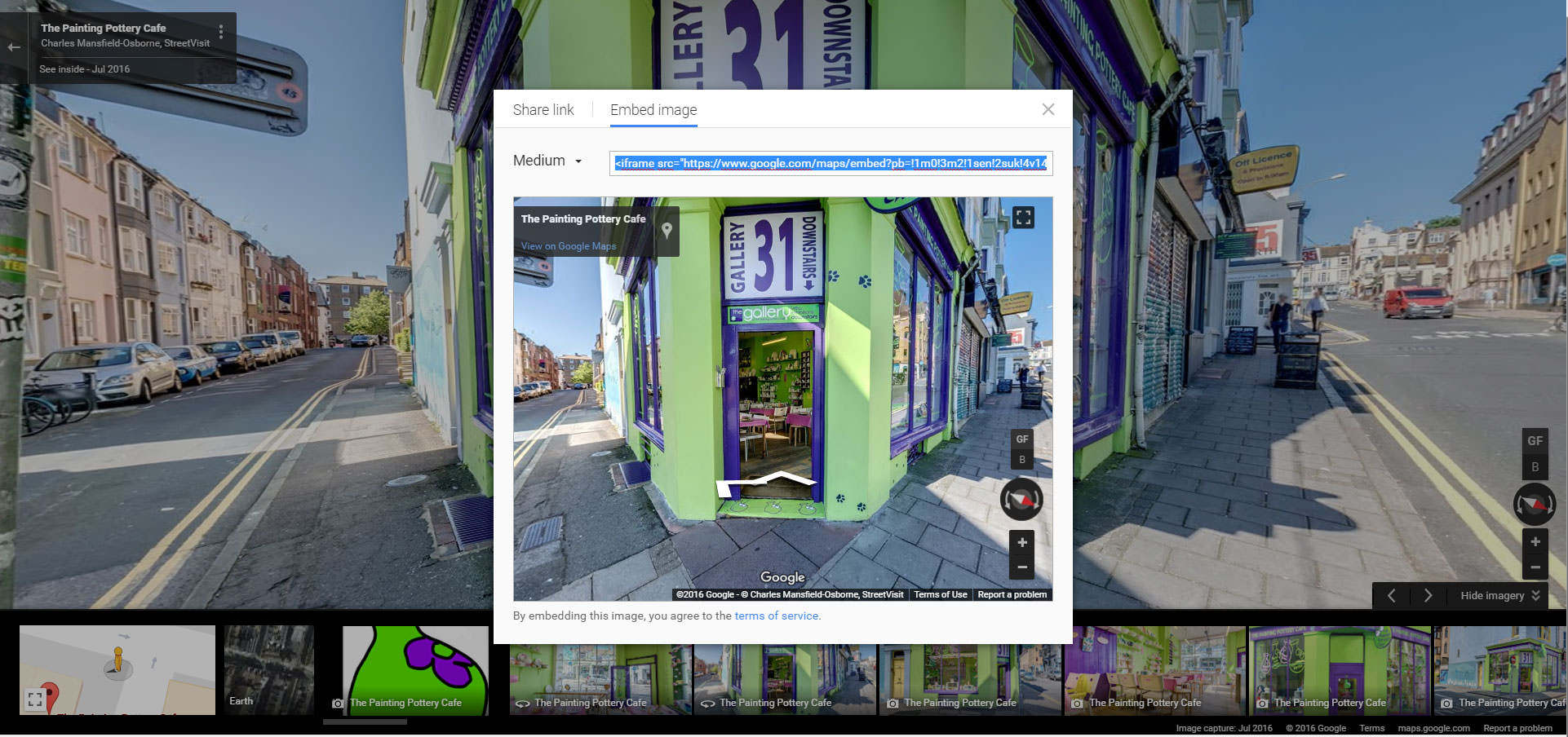 You can choose the iframe embed size here
Now you have the embed code simply add it to your website and adjust to suit your style. We've added it below!
If we've missed anything or you have any questions please feel free to ask.