Social Distancing – Shopping online
The rise of the pandemic and social distancing guidelines was certainly not something on anyone's radar. It has not only instilled fear within the population for their safety, but it has transformed the social norm. Customers now rely on digital remediation's more than ever before, causing real concern for optician businesses. Sure, opticians can migrate online if they have not done so already. However, it highly noted that photographing eyeglasses is one of the more challenging forms of product photography to partake in. Between glasses being too reflective, the strive to get all angles, and the countless hours of editing to reach quality results can quickly become a nightmare. But The Specky Wren in Brighton, UK, chose a different root to take with the support and guidance of StreetVisit.  They were able to provide 360 product photography that makes purchasing glasses for customers more convenient.
What is 360 Product Photography?
The term 360 product photography means just as the name suggests, a complete 360 view of a product online. In this case, it was 360 glasses. Taking photos of a product from every single angle to capture fine-tune detail, making it as close to a real-life shopping experience as possible. A vast range of platforms such as Amazon, Ecwid, Shopify and eBay have enabled 360 product photography enabling you to stand out from the crowd.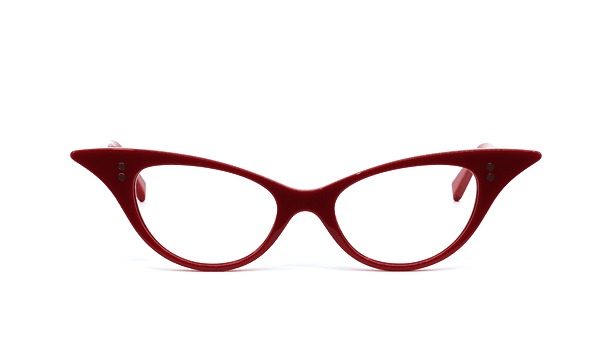 This is a rising trend that many businesses of various industries have adopted into their marketing and sales processes. Though it was rising before, it's become even more popular since the beginning of the pandemic when online shopping became a primary element of life.  In the end, the goal is to make your business more attractive, visible, and increase the rate of conversions.
360 Benefits 
As society stands right now, more people are shopping online for fundamentals. However, it can be hard to bridge the gap between digital and the craving for physical shopping experiences. It is a significant disadvantage, but you can counter that with 360 product photography. This not only increases engagement, reduces cart abandonment, and exceeds online expectations, but it can also make you stand out. No, customers may not be able to handle glasses before purchasing, but they can get the next best thing. Therefore it allows them to ensure that they are getting exactly what they need or desire. Some other benefits from jumping on this technology now include:
Less Competition
You are ahead of the curve. Since 360 product photography is still relatively new, you will find less competition. Consequently, making you more capable of driving traffic and increasing revenue.
Engagement is Key
Engagement is key in online businesses, and with 360 photography, it will cultivate more of it. You will effectively allow shoppers to digitally preview the product as if they were in person inspecting it. Though social distancing is one of the leading reasons why people are staying home, they still crave that real, raw, shopping interaction, and this is the best way to give that to them.
Image Quality
How often do you not buy something because the image is poor quality or does not show enough detail? Probably more often than you consciously realize. Overall, 360 photography is much more visually stimulating and enticing. It provides a shopping experience that typical 3D product photos cannot provide, and gives the customer the feeling they are actually in the store shopping.
Fewer Returns
Part of any business is the reality that sometimes people will purchase something they inevitably do not like in person. Though the chances of this happening will never be zero, by incorporating 360 photography you will have fewer returns. When customers can see the full 360-degree view of the product, they will not have any adverse surprises when the final product shows up at their door, making returns much less likely to occur. This, in the end, makes for much happier customers and less hassle on both parties involved.
Customer Satisfaction
Because this method is said to increase customer satisfaction by up to 50%, businesses with 360 photography are much more likely to gain and maintain loyal customers in the long run. As any business knows, loyal customers and brand advocacy are valuable in establishing a solid foundation for themselves against their competitors. This is the best way, especially mid-pandemic, to keep those kinds of people trafficking in.
The Specky Wren Story 
At the beginning of lockdown in the United Kingdom, StreetVisit were contacted by The Specky Wren. Having previously worked together on a Google Street View virtual tour, they wanted to explore new ways to reach their customers whilst social distancing. At the time, The Specky Wren were providing a local glasses delivery and video consultation service. Though it worked and aided customers in their eyewear purchase, it was time-consuming and not convenient for either party.
Initially, they were strategizing on upgrading their previous virtual tour. But soon realized after their consultation that 360 glasses would be the best option for them to take on. StreetVisit offered to provide 360 photography and create a few pairs of 360 glasses for free. Most importantly to ascertain if this was, in fact, the right service The Specky Wren needed. After witnessing the test images, they requested over 130 pairs be photographed in just the first stage of the image conversion.
With current lockdown measures having eased, customers can make a selection online before visiting the store for their fitting appointment. This streamlines the entire frame selection process for the customer, as well as requiring less time in-store. If lockdown measures increase the 360 photography allows them to revert to a more efficient local courier and video service.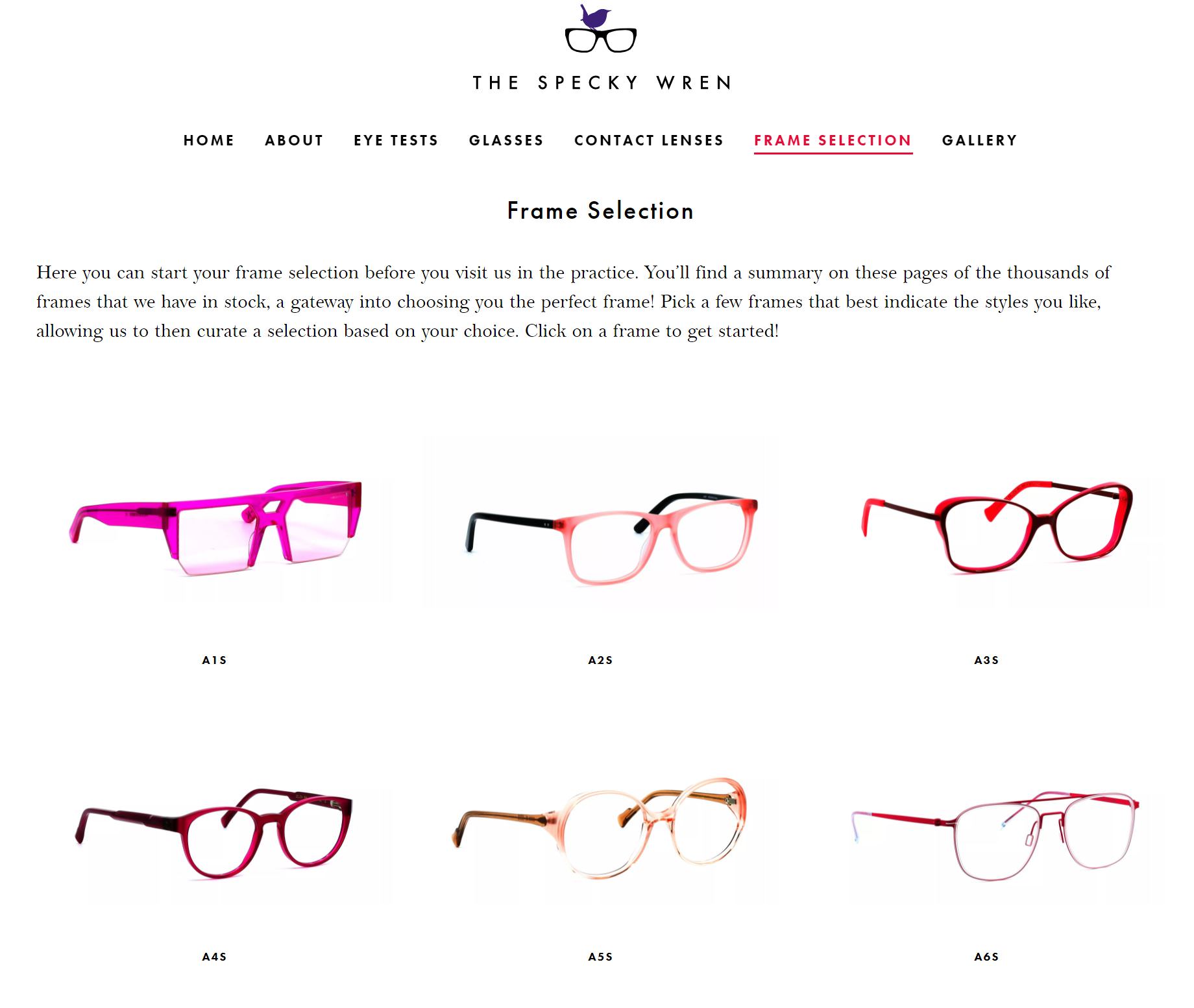 Each pair of Glasses are coded for customer selection
Clicking on any pair of glasses opens up the Product 360 Image viewer.
The Future of 360 Product Photography
This may be one prospering story, but it will certainly not be the last one. Yes, 360 product photography is still a new, green aspect, but it is a fast-growing one due to the evident benefits it provides. Because of this, it is predicted that as more people realize the impressions and impact it has on sales and marketing, the more people will gear towards implementing it into their strategies. With the underlying fact that 360 photography increases conversion rates up to 50%, it is only a matter of time before this new wave of imagery turns into a commonplace standard.
Conclusion
It is no secret that the eyewear industry is ever-evolving, continuously changing its range of products to keep up with societal trends. To stay competitive, selling 360 glasses online is the ultimate route to take, and that is precisely what The Specky Wren did. Since implementing their 360-product photography, they have been able to leverage their innovative ways to draw in customers and streamline operations. Their customers never have to question if they are missing any details, and can have the solidifying confidence that what they see on screen is what they will receive in person.
Remember, you can have the best description of your eyewear on the market, but if the image is poor, missing, or outdated, customers will go find another optician. So, if you are ready to begin transforming your eyewear, or any product for that matter, into a 360-traffic boosting brand, please do not hesitate to contact StreetVisit today to get started.