Google Photos – Corporate Photography
Adding corporate photography – Google Photos – to Google My Business is what will make you stand out from the competition.
All too often businesses complete their basic information to make sure they are found but forget to add any photos.
Content for your Google My Business Page is as important as it is for your website. Not taking control of your listing and adding regular photographic content could be compared to letting someone else create your website and not having a say in it's final look or design. Your website represents your brand and so too should your Google My Business content.
Photos and Street View virtual tours that we add to your Google My Business Page appear throughout Google Search and Google Maps including within the Knowledge Graph.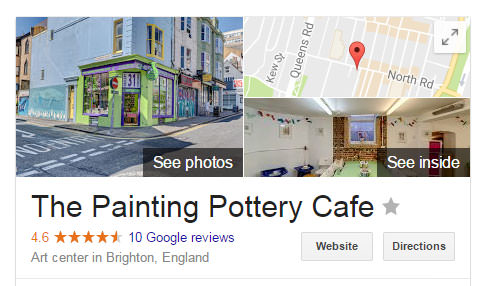 Photo Download
It's not just important to add up to date images to your Google Photos via your Google My Business Page.  It's also important to add them to your website too. That's why we supply all out clients with a shared folder containing all their images. These can be used anywhere they want including both online and in printed media.
Google Photos
Our photography package aims to capture every angle of your business, from your exterior or shopfront, signage or logos through to a selection of interior photos as well as featured products all for just £195.
Free Google Street View Virtual Tour
Book your Google Photos now and get a free Google My Business Street View virtual tour worth £195.
(Google Street View Virtual Tour limited to 5 panoramas. Additional panoramas are available on request.)